BIOGRAPHY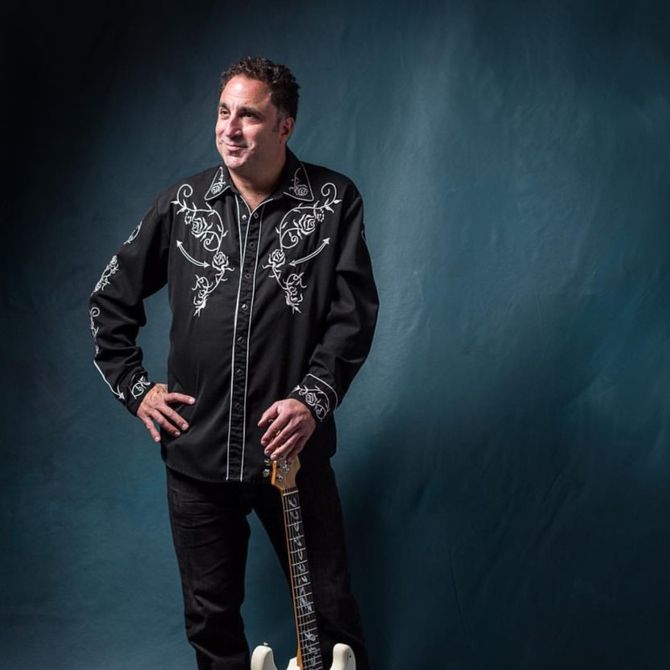 An internationally acclaimed dynamic singer, songwriter and guitarist, Jeff achieved national recognition when his album Heavy Hitter (Pyramid Records/EMI) reached #7 on the Billboard Charts, outselling Delbert McClinton, Robert Cray, Etta James, Johnny Lee Hooker & Muddy Waters. Jeff has recorded with such greats as J Geils, Rick Derringer, Dave Mason, James Cotton and Clarence Clemons. He received international recognition when he toured Europe, even playing with the Commitments as a special guest.
He won the "Best Guitarist" in the State of Connecticut at age 15. He has won numerous awards since, including two songwriting awards from the Great American Songwriting Contest. The International Songwriting Contest (ISC) judge and renowned blues legend John Mayall subsequently recorded Pitchell's song "An Eye for an Eye" on one of his albums. Pitchell and his band, Texas Flood, won the BEST BLUES ACT in New England in a six-state vote.
The core of Texas Flood consists of Steve Peck on drums, Dave Natale on bass and Dan Fontanella on keys and B3 Organ. These seasoned musicians unite to bring a high energy mix of Rhythm and Blues, Rock Soul, Pop and funky Texas Blues.
The Jeffettes vocal duo consists of Linda Ransom and Theresa Wright. They have performed for over 25 years with various gospel and jazz groups throughout the United States, Canada, Europe and the Caribbean. Their soulful harmonies are truly amazing and their lead vocals simply breathtaking!
Together, this accomplished group of musicians has entertained countless people with their hard driving brand of thunder and lightning blues, rock, funk and soul music.
Averaging over 200 shows a year for over a decade, Jeff has performed in the Caribbean and was a guest on tour with The Commitments in the United States/Canadian. He has penned songs with academy award winner Jeff Silbar (Wind Beneath my Wings) for his most recent release, American Girl which features rock and roll hall of fame nominee J Geils, was produced by David Z (Prince/Etta James) and released on Vizztone Records.
Reads Like A Who's - Who!
Jeff has performed along side many greats such greats as B.B. King, Buddy Guy, J Geils, Rick Derringer, Dave Mason, James Cotton, Clarence Clemons, Joe Cocker, Marshall Tucker, Johnny Winter, Bo Diddley, Ben E. King, Phil Lesh, Derek Trucks, Warren Haynes, Kenny Wayne Shepherd, Elvin Bishop, Pat Travers, Dave Mason, Gregg Allman, Carla Cooke, Jaimo, Reese Wynans (Joe Bonamassa/Double Trouble), Tommy Shannon (Double Trouble), Dicky Betts, Peter Tork of the Monkees, The Commitments, Simon Kirke of Bad Company, Joe Bouchard (Blue Oyster Cult), Anton Fig (Joe Bonamassa/David Letterman), Jeff Pevar, James Montgomery, Sheila Raye Charles, Shaboo Allstars, Mohegan Sun Allstars and most recently with Michael Allman, Claudette King and Tyrone Vaughn.